Gear Pumps/Motors

Gear Pumps/Motors
We manufacture gear pumps and motors in house and with eleven series of gear pump components stocked we can manufacture a gear pump or motor so they are perfectly tailored to your needs.
With an extensive range of stock on site we are able to manufacture, test and ship completed units within 24 hours from our Adelaide workshop.
Our comprehensive knowledge of many other brands of gear pumps and motors means we are able to identify units from other manufacturers and match them to a product in our range. the  range is as follows –
Commercial Hydraulics, Parker, Permco, Figgi, Metaris, Cassapa, Hydreco, Hamworthy, Cessna, Ultra, Cross, Webster, David Brown, Uchida and special pumps manufactured to OEM specifications.
The components used in the manufacture of our pumps and motors in some instances may fit other brands of hydraulic units, please enquire if these parts are interchangeable with your pump or motor.
Pump & MotorSpecifications
Piston pumps/motors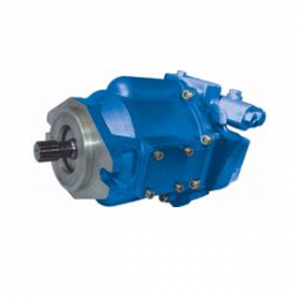 PISTON PUMPS/MOTORS
We repair and test hydraulic piston pumps and motors, this includes hydro-static transmissions ( HYDRO'S).
Our extensive test facilities allows us to carry out exhaustive testing and fault finding of piston pumps and motors which in some cases can be carried out prior to strip and repair. All units are tested after repair to ensure they are fully functional prior to dispatch.
A selection of the units that we have serviced (but not limited to) –
REXROTH, SUNDSTRAND, EATON, DENISON, DAIKIN/SUNSTRAND, VICKERS, PARKER, HYDRECO, SOUTHCOTT, WEBSTER, CESSNA & VOLVO. 
Radial Piston Motors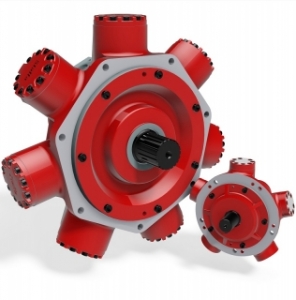 RADIAL PISTON MOTORS
SOUTH AUSTRALIAN SERVICE CENTRE FOR KAWASAKI / STAFFA RADIAL PISTON MOTORS.
Sales and Service of other brands of radial piston motors including
SAI, CALZONI/PARKER, BIGNOZZI, HAGGLUNDS/REXROTH
Vane Pumps & Motors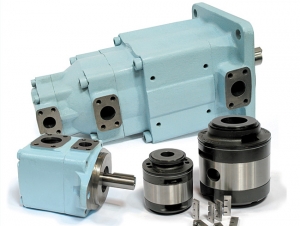 VANE PUMPS & MOTORS
SOUTH AUSTRALIAN SERVICE CENTRE FOR T.D.Z. VANE PUMPS AND MOTORS.
T.D.Z. pumps and motors are a physical and technical direct replacement, as are the components within, for the following known brands –
Vickers Vane pumps and motors and Denison Vane pumps and motors.
PTO/Truck Pumps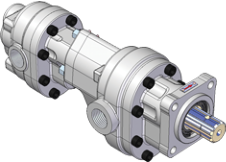 PTO / TRUCK PUMPS
WE STOCK A WIDE RANGE OF G.P.M HYDRAULIC PUMPS TO DIRECT MOUNT TO TRUCK PTO'S.
Due to their cast semi steel construction and bronze thrust plates, the G.P.M truck pump has the ability to handle higher duty pressure cycles, higher system temperatures and increased wear resistance than aluminium pumps.
Other features include –
A two piece design to aid pump stability under high pressure.
Proven bush journal bearing design.
All internal parts are interchangeable, drive shaft and mounting flanges only vary between models.
Working pressure to 300 Bar (reduced on larger displacement pumps)
Chelsea cloverleaf PTO mount pumps are available in the GP120 series. Seven sizes exist for the GP120, ranging from 16cc to 64cc
Hydraulic Cylinders
HYDRAULIC CYLINDERS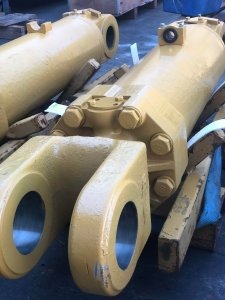 Our dedicated cylinder repair section can handle the repair of most sizes of  hydraulic cylinders,
From seven meters long and four hundred and fifty millimeters bore with weights up to six tonne. Married to this is our nut break out equipment that can develop forces up to fifteen thousand newton meters of torque.
Our horizontal long bore hone and machine shop can repair most hydraulic cylinders in house without the need to send parts out, reducing the cost and lead time on repairs, chrome plating of piston rods being the exception.
Cylinder are analysed as to their failure and if the failure is inherent in the design of the cylinder we shall advise and carry out modifications of the cylinder, if the fault is in the application then the client is advised of the problem and advise to carry out a remedy.
All hydraulic cylinders repaired are cycle tested on our purpose built cylinder test bench to ensure the final product is tested to its full functionality with no leaks.
Hoses & Fittings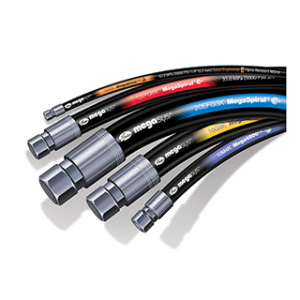 HOSES AND FITTINGS
With a large range of hoses and fittings in stock or available to us, we can assemble or supply new hoses with a short lead times to your sample or application.
Using only high quality Gates Hoses and Childs Fittings our engineered hose assemblies perform above industry standard whilst still remaining at a competitive price.
Hydraulic Forensics
The Importance of Performing Hydraulic Forensics on a Failed System
Since manufacturing of hydraulics in Australia has dropped off dramatically, M. B. Butterfield Hydraulic Engineers has turned its focus predominantly to repairs of failed systems. Naturally, this means that the business has seen many wild and wonderful breakdowns. The beauty of this is that, having seen and dealt with different types of failure, our engineers have the expertise to analyse the breakdown and find out what caused it.
This is where hydraulic forensics can be applied. Not only is this important for repairs, improvements, and advancements of the hydraulic systems, this is where the 'fun' of hydraulics begins. Hydraulic forensics is the act of analysing a failed system and sourcing the root cause of the breakdown. It requires an understanding of the mechanics of the system in order to identify what is working, and what has caused the chain of breakage.
In hydraulic forensics there are two things to look at:
Primary failure: this is what first caused the system breakdown.
Secondary failure: breakdown that occurs throughout the system as a result of the primary failure.
It is not uncommon that clients, after a major pump failure, will simply want it replaced so that business is not interrupted. However, despite appearances, this is not the most time-and-cost-effective solution to the problem. At M. B. Butterfield Hydraulic Engineers, hydraulic forensics becomes a big part of identifying breakdown causes and preventing them from recurring. Replacing the broken component, yet having the same issue cause multiple future breakdowns will mean a waste of parts, money, and time. Furthermore, repeated system failure can be a potential liability or legal issue. In the long-term, hydraulic forensics is the more economical option. You need to find the source of the problem.
Common sources of system failure seen over the past 60 or so years at M. B. Butterfield Hydraulic Engineers are usually to do with changes in system designs. As manufacturers in the industry make innovations to their hydraulic systems, these alterations can have unanticipated consequences for older pump models. Given the time that it can take to properly analyse a broken system, hydraulic forensics requires engineers to be smart and prove their claim about the source of failure.
A Case Study:
After performing hydraulic forensics on a failed system seen by M. B. Butterfield Hydraulic Engineers, the source of failure was shown to be due to a change in the pump design. These changes were causing stress fractures to appear in a plate. In order to prove this claim, an old plate – still in working condition after three years of use – was taken from an older system that was also in for repair. The old plate was put into the new system and then sent to the client. The system lasted for over a year, proving the claim about the source of failure.
Sometimes the source of failure can be hard to identify; for example, a tiny, almost unnoticeable hole in an orifice. Analyses like these can sometimes take over fourteen hours, with engineers pulling apart systems, testing and re-testing until they are satisfied the cause of breakdown has been located. It is the kind of process which requires continual adaptation of strategies and new approaches to making repairs.
M. B. Butterfield Hydraulic Engineers makes it our business to nurture our clientele and deliver this information at a level they can understand. Our objective, when performing hydraulic forensics, is to reassure our client that their system will not continually fail. We look for ways to ensure longevity and commerce from the product. With our history of information and product knowledge, we have the expertise to provide consistent and quality customer service. After all, if our client disappears, our source of business disappears.
Machine shop
At Butterfields we pride ourselves on providing quality machined products to our clients. We have an in house machine shop comprising of the following machines;
lathe – 850mm Max dia x 3000mm between centres
lathe – 400mm Max dia x 2000mm between centres
lathe – 350mm Max dia x 1500mm between centres
Cincinnati horizontal mill – 1000mm long x 600mm cross x 600mm vertical
union table borer – 125mm Spindle dia x 2240mm Cross Travel x 1500mm Vertical Travel x 2000mm Long Travel
Butterfields horizontal hone – 100mm-450mm dia x 7000mm long
Cincinnati horizontal hone – -13mm-50mm dia x 400mm long
Vertical slotter
Two pedestal drills
Surplus to this we have excellent relationships with local and interstate machining companies to deliver high quantity items and unique one off items.